JULY 2018
ISSUE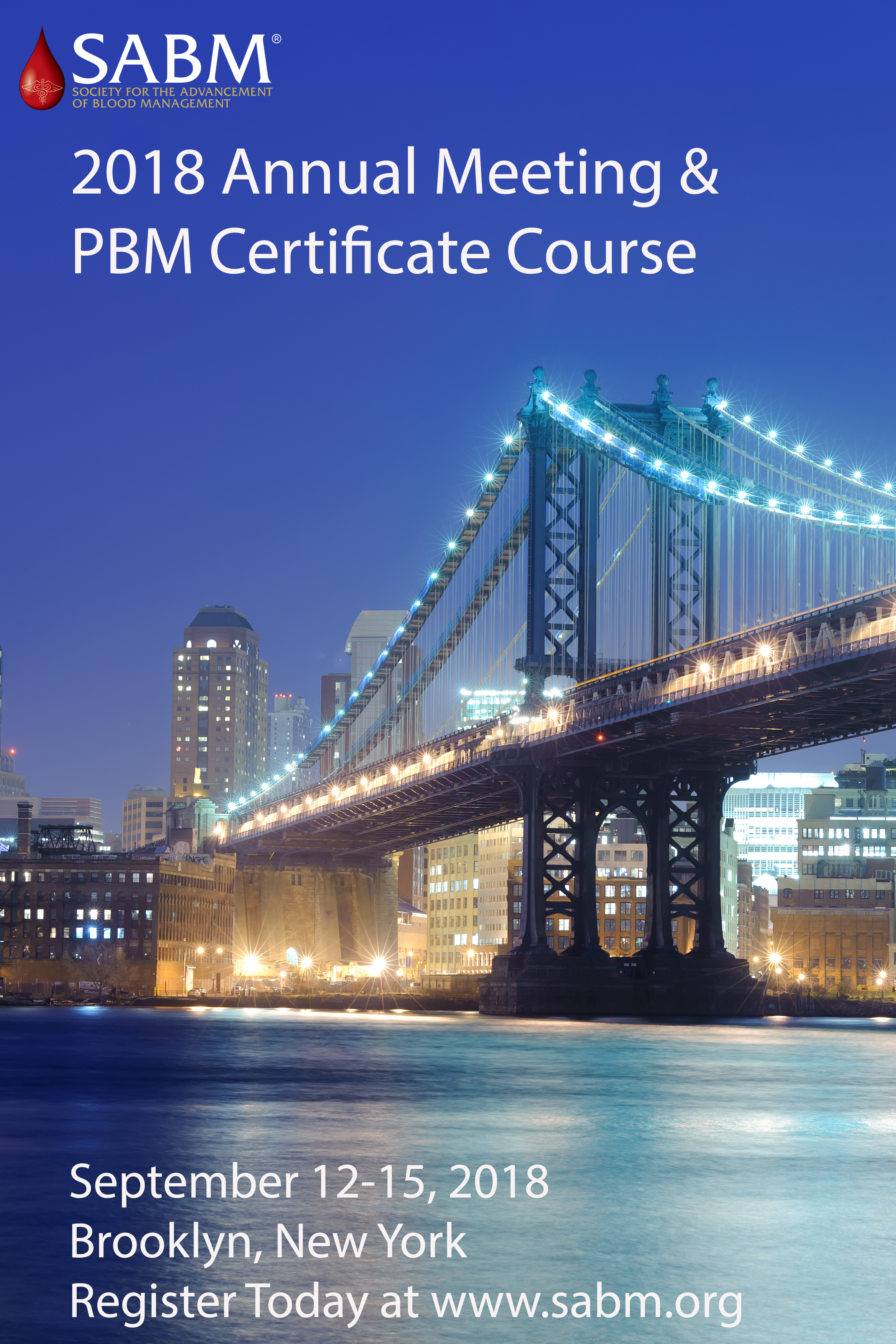 ---

Please consider making a donation to your Society. Your donations will help us to improve the lives of people throughout the world through Patient Blood Management.

SABM 2018 Newsletter Publication Schedule

March | July | November

Carolyn Burns, MD
Editor

Tiffany Hall, RN
Associate Editor

Sherri Ozawa, RN
Kevin Wright

Contributors for This Issue
Nabil Hassan, MD
Stacey Valentine, MD
Brian Boville, MD
Susan Goobie, MD
Marketing & Membership Services
Carmen Melseth

SABM Officers and
Directors
Welcome to Summer 2018 and SABM's mid-year Newsletter!
SABM has placed a significant focus on expanding its role in Patient Blood Management as it applies to neonatal and pediatric patients. Specifically, the 4th edition of Standards, published late 2017, includes a subsection for neonatal and pediatric PBM. Several of our Board members, many individual SABM members and a number of SABM hospital affiliates practice in this arena. Incorporating PBM strategies benefit patients of all ages, and emerging data demonstrates the positive impact this can have on our youngest patients. These everyday practices bring much to further SABM's endeavor to expand the range of our organization's expertise in PBM. For all of these reasons, the Newsletter Team is excited to bring its first themed issue for just those topics that can affect the littlest of patients.

As you peruse the materials here, you will find new research, links to hot-off-the-press publications, a shout-out to our neonatal/pediatric colleagues and a focus on the newest subset of Standards. Even if you do not individually or institutionally practice in this area, the Newsletter Team hopes you are intrigued and excited to bring those who do front and center.

Enjoy!

Best, Dr. Carolyn Burns
---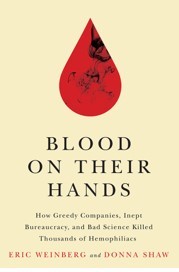 Donna Shaw, co-author of Blood on Their Hands, is speaking on this fascinating subject at the SABM 2018 Annual Meeting.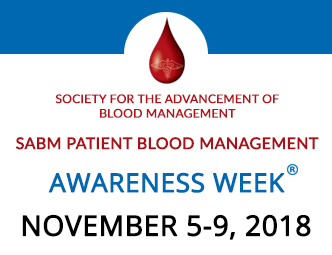 The Society for the Advancement of Blood Management (SABM)
invites healthcare organizations worldwide to participate in this week dedicated to educating patients and healthcare professionals about patient blood management.


---
FOLLOW US ON INSTAGRAM

---
© 2018 Society for the Advancement of Blood Management
350 Engle Street
Englewood, NJ 07631 USA
Phone:
(928) 551-6400
Fax:
(877) 944-2272
EMAIL:
[email protected]