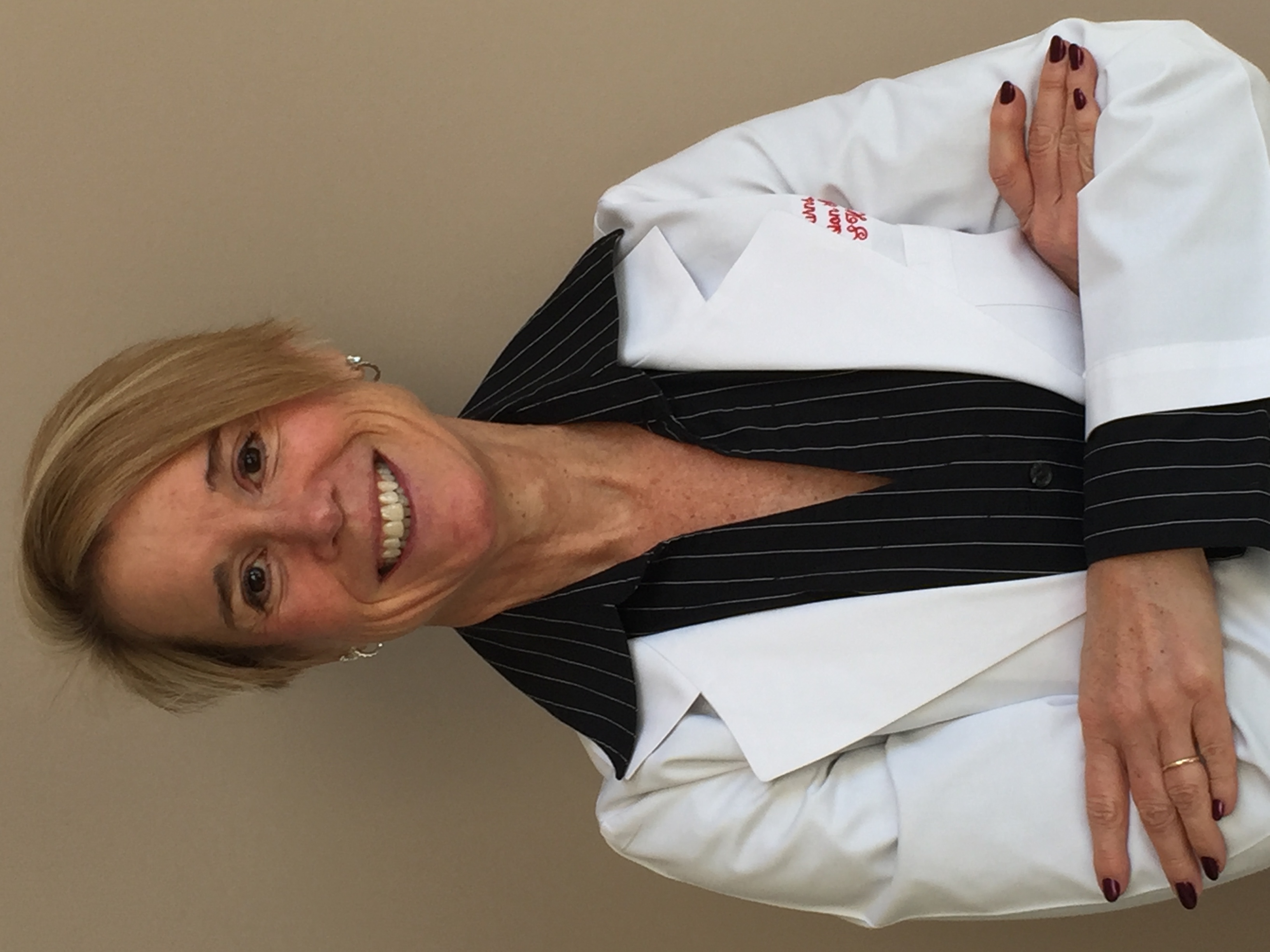 Carolyn Burns, MD, President
Independent PBM Physician, Louisville, KY
Carolyn Burns, MD is a Board- Certified Pathologist (AP/CP) and served as Medical Director/Chief of Pathology of the Jewish Hospital Healthcare System, Dept. of Pathology in Louisville, KY. from 1991-2011. This included medical directorship of Surgical Pathology, the Clinical Laboratory and the Transfusion/ Tissue Services for the 5-hospital system. She has previously been an Asst. Clinical Professor in the Dept. of Pathology at the University of Louisville and on the Advisory Board and guest lecturer for the Bellarmine University Clinical Laboratory Science Program.
After earning her Microbiology undergraduate degree and her subsequent Medical Degree, Dr. Burns completed an internship in General Surgery followed by Pathology residency at the University of Louisville.
Dr. Burns is the current President for the Society for the Advancement of Patient Blood Management (SABM), having previously served as Secretary, Treasurer, and Newsletter editor-in-chief. Dr. Burns is an active member of several medical societies including the Association for the Advancement of Blood and Biotherapies, College of American Pathologists, and the American Society of Clinical Pathologists. She is a board member for the Kentucky Association of Blood Banks.
Dr. Burns is a passionate advocate for Patient Blood Management (PBM) and Blood Health. She has been published in peer-reviewed journals and textbooks and has been an invited speaker within the United States, Europe, Asia, and Africa on varied topics such as anemia management, coagulation management, blood conservation strategies and patient-centered care.
Dr. Burns is a Patient Blood Management physician advisor/consultant working with numerous hospitals and industry partners around the globe. She is the CMO of Collaborative Clinical Consulting, LLC, a company providing PBM education, implementation services, and perioperative initiatives.
Linda Shore-Lesserson, MD, FAHA, FASE, President-elect
Professor of Anesthesiology, Zucker School of Medicine at Hofstra Northwell, Vice Chair for Academic Affairs, Director, Cardiovascular Anesthesiology, Northshore University Hospital, Manhasset, NY
Dr. Linda Shore-Lesserson is Professor of Anesthesiology, director of Cardiothoracic Anesthesiology, and Vice Chair for Academic Affairs in Anesthesiology at Northshore-Long Island Jewish Medical Center in New York. She received her medical degree from the University of Pennsylvania and was an anesthesiology resident and cardiothoracic anesthesia fellow at Mount Sinai in NY. She is a diplomate of the American Board of Anesthesiology, and the National Board of Echocardiography. Dr. Shore-Lesserson is committed to multidisciplinary science and education. She serves as the Immediate Past President of the Society of Cardiovascular Anesthesiologists during which time she created alliances with the STS and Perfusion societies to create Guidelines for Best Practices in Perfusion Management. She is involved with other medical cardiovascular disciplines as well and is on the Board of Directors and is the SCA liaison to the American Heart Association Surgery and Anesthesia Council.
She is the current Chair (outgoing) of the Committee on Patient Blood Management for the American Society of Anesthesiologists and was instrumental in facilitating the "annual" ASA at SABM panel in which ASA members participate. She is also an active program committee member for the New York State Society of Anesthesiologists PGA Annual Meeting. In her editorial activities, she served as a member of the Associate Editorial Board for Anesthesia and Analgesia until 2010 and she continues to review for the journal. She serves on the Editorial Board of the Journal of Cardiothoracic and Vascular Anesthesia having served as Section Editor of the Case Conference Section and Literature Review sections of this journal in the past. Research interests lie in the field of hemostasis and thrombosis as they relate to cardiovascular disease.
Dr. Shore-Lesserson was involved in the creation of the Joint SABM-ASA panel in which ASA/SABM members present topics of interest in perioperative medicine.
Matthew Warner, MD, Secretary
Associate Professor, Mayo Clinic, Minnesota
Matthew A. Warner, M.D., is an anesthesiologist and critical care physician at the Mayo Clinic in Minnesota, where he holds academic rank of Associate Professor. He has dedicated his career to the advancement of Patient Blood Management for the optimization of patient outcomes.  He serves as the Chair of the Mayo Clinic Patient Blood Management subcommittee and the Medical Director of the Mayo Clinic Patient Blood Management program.  He also founded and directs the Mayo Clinic Preoperative Anemia Clinic and the Mayo Clinic Bloodless Medicine and Surgery Program. Dr. Warner serves on the Patient Blood Management Committee of the American Society of Anesthesiologists (ASA). He is the past-chair of the Society of Critical Care Anesthesiologists (SOCCA) Research Committee.  Dr. Warner is highly active in clinical and translational research in the space of anemia and blood therapies.  He receives federal research support through the National Heart, Lung, and Blood Institute (NHLBI) of the National Institutes of Health (NIH) to study anemia development and recovery in survivors of critical illness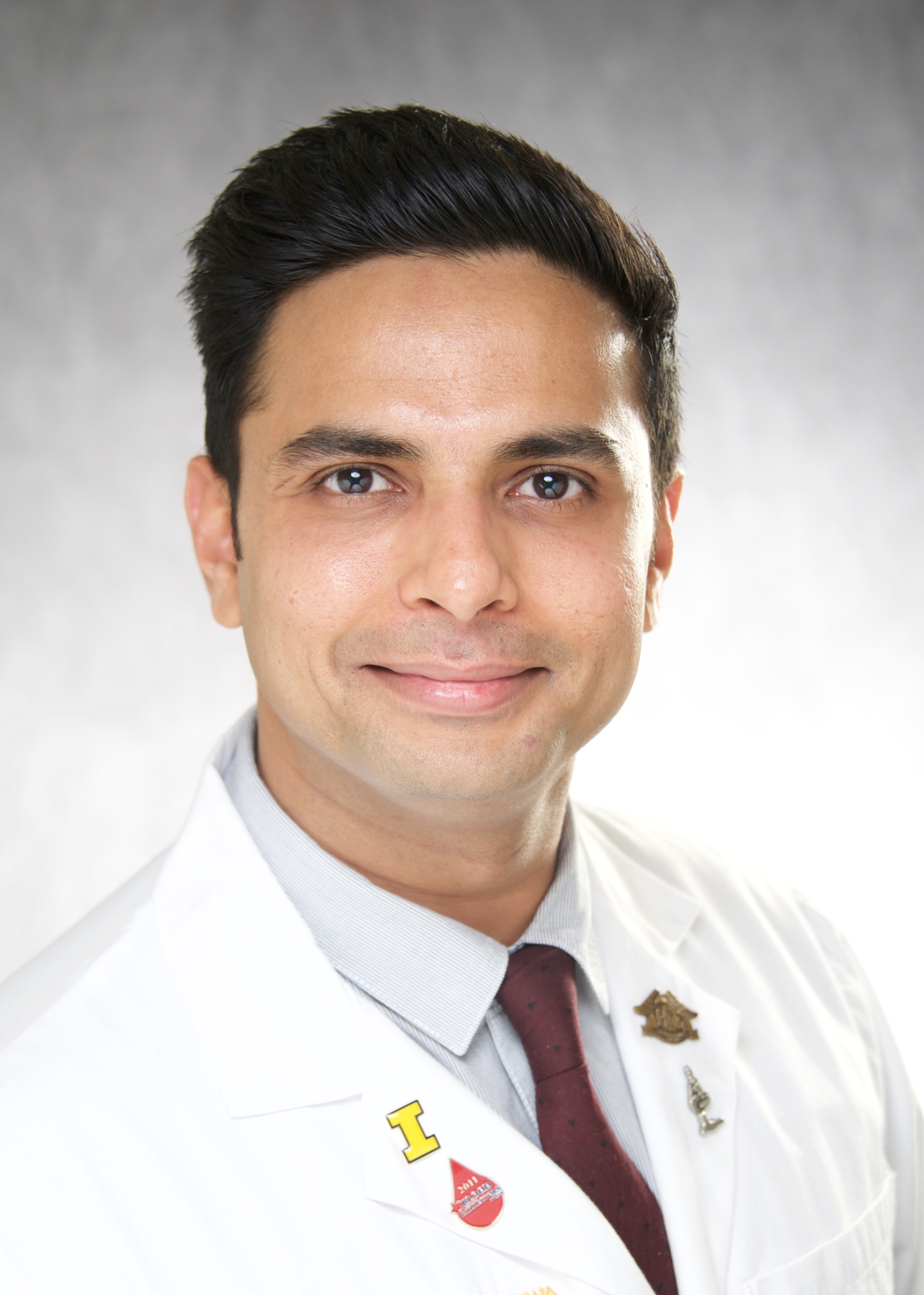 Gagan Mathur, MD, MBA, CPE, Treasurer
Medical Director of Transfusion Service, Children's Hospital, Los Angeles, CA
Associate Professor of Clinical Pathology, Keck School of Medicine, University of Southern California, Los Angeles, CA
Dr. Gagan Mathur is a board-certified Transfusion Medicine/Blood Banking physician and serves as the Medical Director of Transfusion Service at the Children's Hospital Los Angeles. Dr. Mathur holds the academic title of Associate Professor of Clinical Pathology at the Keck School of Medicine University of Southern California. He pursued his Master of Business Administration (MBA) from University of Iowa Tippie School of Management during his clinical training at University of Iowa Hospitals & Clinics and recently completed the Certified Physician Executive (CPE) program from the American Association for Physician Leadership (AAPL).
As a physician leader, Dr. Mathur is passionately involved in implementing myriad of patient blood management initiatives throughout his health system. Utilizing his interest and training in business management, informatics, and healthcare administration, he strives to provide effective and efficient patient care. Continued involvement with SABM has helped Dr. Mathur grow personally and professionally. He looks forward to promoting SABM's goal to make PBM the standard of care.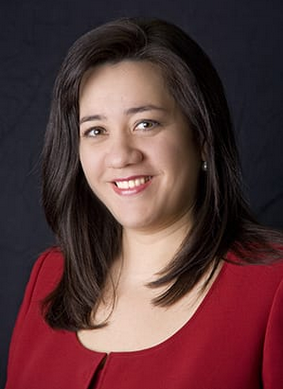 Sherri Ozawa, RN, Immediate Past President
Client Delivery Lead, Accumen
Clinical Advisor, Institute for Patient Blood Management, Englewood, NJ
Sherri Ozawa, RN, has been involved in the field of patient blood management and bloodless medicine and surgery for over 20 years. As the Clinical Director of the Institute for Patient Blood Management she led creation of the largest and widely known multidisciplinary patient blood management programs in the world. She has lectured throughout the United States and internationally, with a particular focus on the nursing aspects of blood management. She has published numerous peer reviewed articles, book chapters, and abstracts on the subject, and continues to be actively involved in research in the field. Currently, Sherri has served as an Investigator on the first US Federal Government Grant, funding the creation of an organized training program for physicians and other health care professionals in the field of patient blood management.
Christine Cahill, MS, BSN, RN At-Large Director
University of Rochester Medical Center, Rochester, NY
Christine is a highly accomplished Senior Nurse Coordinator with extensive experience in the healthcare industry. She currently serves as the Senior Nurse Coordinator of the Patient Blood Management program at the University of Rochester Medical Center, where she has been instrumental in launching several initiatives aimed at improving patient outcomes and maximizing the utilization of blood products.
Christine obtained her Master's degree in Business and Medical Management from the prestigious University of Rochester, Simon School of Business. She is also a certified Lean Practitioner and holds a certification in the fundamentals of Patient Blood Management. Her clinical background is in critical care of pediatric patients with congenital heart defects.
At the University of Rochester Medical Center, Christine has been instrumental in launching several successful blood management initiatives. Her efforts include the implementation of an anemia management program, bloodless medicine consultation services, resident transfusion medicine education, and other educational programs for staff on the best practices related to proper utilization and transfusion of blood products.
Christine is a dynamic and results-driven professional who is passionate about improving patient outcomes and driving operational excellence in healthcare. Her future plans include initiatives focusing on improving blood health while providing the highest level of care to her patients.
Susan M. Goobie, MD, FRCPC At-Large Director
Associate Professor of Anesthesiology, Harvard Medical School
Dept. of Anesthesiology, Critical Care and Pain Medicine, Boston Children's Hospital, Boston, MA 02115
Dr. Susan M. Goobie, MD, FRCPC is Associate Professor of Anesthesiology, Harvard Medical School and a Senior Associate with the Dept. of Anesthesiology, Critical Care & Pain Medicine, Boston Children's Hospital.
Dr. Goobie's editorial positions include Executive Editor for Pediatric Anesthesia, and Executive Section Editor for Anesthesia & Analgesia from 2018-2023. She is a reviewer for many high impact medical journals including Anesthesiology, A&A, BJA, Transfusion, Jama Peds, and Anaesthesia. At Boston Children's Hospital, Dr. Goobie is chair of Perioperative research, Director of the Patient Blood Management Program, BCH liason for JW and bloodless surgery patients, and past chair of the BCH Pharmacokinetics Laboratory.
Dr Goobie holds leadership roles on scientific research committees including the IARS, ASA, CAS and SABM. She is Chair of the Canadian Pedatric Anesthesia Society Research Committee, Founder and Chair of the Society for Pediatric Anesthesa PBM committee and is the Vice Chair of the ASA PBM committee. She has published over 150 articles in the field and lectures nationally and internationally.
Tiffany Hall, RN At-Large Director
Clinical Director of Anemia Management, Accumen
Tiffany Hall, RN is a national Patient Blood Management thought leader working in the PBM field since 2008. She is currently the Clinical Director of Anemia Management for Accumen prior to her position as a PBM Clinical Delivery Leader. Her previous positions included the Clinical Director of Patient Blood Management and TSO for the Florida Hospital System and the PBM coordinator for Eastern Maine Medical Center in Bangor, Maine. She is an active member of SABM, she previously served on the Board of Directors and as co-editor of the SABM newsletter and is currently the co-director for the PBM Certificate Course and member of the education oversite committee.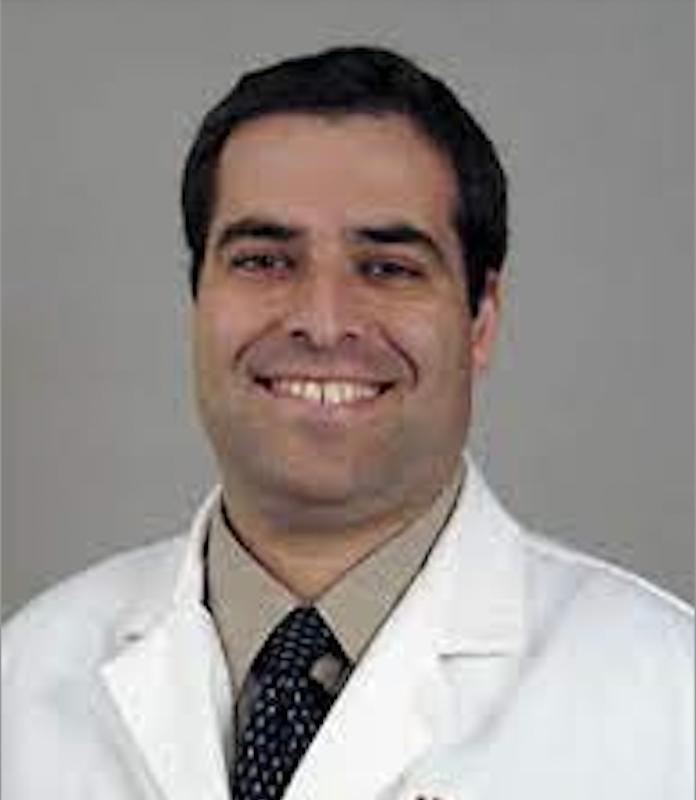 Jacob Raphael, MD, FAHA At-Large Director
Professor of Anesthesiology, Thomas Jefferson University
Dr. Raphael Completed his medical school education and Anesthesiology training in his native Israel. He is currently a Professor of Anesthesiology and Director of Clinical Research at the Department of Anesthesiology and Perioperative Medicine at Thomas Jefferson University Hospital. His clinical practice involves providing care to patients undergoing cardiac and thoracic surgical procedures. In addition, he has extensive experience in the perioperative care of children with congenital heart disease. His research focuses on improving outcomes after cardiac surgery, particularly in relation to optimizing patient blood management practices in cardiac surgery, mainly focusing on optimization of preoperative anemia and reducing hemodilution during cardiopulmonary bypass. In addition he is studying how to reduce the incidence of AKI after cardiac surgery. He has served on many SCA and ASA committees and is currently the chair of the SCA Patient Blood management Subcommittee.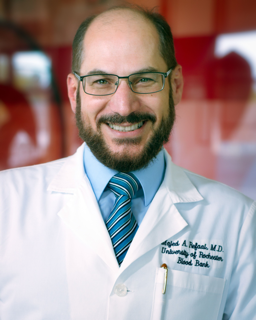 Majed Refaai, MD At-Large Director
Professor of Pathology & Laboratory Medicine
University of Rochester Medical Center, Rochester, NY
Dr Refaai is a Professor of Pathology and Laboratory Medicine at the University of Rochester Medical Center, Rochester, NY. At Strong Memorial Hospital, he serves as the Director of the Thrombosis and Hemostasis Lab and the Associate Director of the Blood Bank/Transfusion Medicine Department and the Clinical Laboratory Department, and he holds an appointment as an Associate Director of the Therapeutic Apheresis Unit in the Internal Medicine/Hematology Department. Dr Refaai is also the medical director of a few CSL plasma centers in upstate NY. Dr Refaai received his medical degree from the Aleppo University School of Medicine in Syria. He then joined Massachusetts General Hospital-Harvard Medical School in Boston as a research fellow in a special coagulation research lab.
Dr Refaai completed a residency in clinical pathology at the Washington University School of Medicine in St. Louis, MO and held a fellowship in transfusion medicine at the University of Texas Southwestern in Dallas, TX. His research focuses on the in vitro and in vivo effects of ABO antibodies and ABO immuno-complexes on platelet function, coagulation processes, and endothelial cell integrity. Dr Refaai is also working on developing a platelet micro-particles lysate that can be used to control bleeding. This product has been patented. Another patent that Dr Refaai is developing currently is an ABO point-of-care testing device. He is also involved in pharmaceutical clinical trials of emergency reversal of coagulopathy, as well as treatments for deep vein thrombosis and thrombotic thrombocytopenic purpura. Dr Refaai is board-certified in clinical pathology and has published more than 130 peer reviewed articles and book chapters.
Mary Ann Sromoski, RN At-Large Director
Program Manager, Patient Blood Management Program and Center for Bloodless Medicine, Geisinger, Danville, PA
Mary Ann Sromoski O'Brien, RN, MSN, CCRN, CNE, oversees the Patient Blood Management Program and Center for Bloodless Medicine at Geisinger in Northeast and Central Pennsylvania. MaryAnn and her team have created a comprehensive Patient Blood Management (PBM) program that includes an anemia consultative service- managed by three full-time and one part-time PBM Coordinators and an Advanced Practice Pharmacist; a Transfusion Safety Officer; a real-time, prospective component review process managed by nursing and Resident Pathologists; and a robust, systemwide PBM committee. MaryAnn's background includes experience in the fields of Critical Care, Trauma, Transplant, and Obstetrics. Support from the Society for the Advancement of Patient Blood Management (SABM) has prepared her well to create an excellent PBM program.
Mary Ann co-chairs the SABM Resource Development Workgroup, serves on the SABM Communications committee, is a member of the SABM Newsletter Committee, to which she is a regular contributor; the conference planning committee, PBM awareness week committee; she also acts as a mentor to SABM members developing their PBM programs. She also serves on the AABB PBM Standards Committee, is active in the AABB PBM Sub-Section, and has served as an AABB PEP mentor. MaryAnn and her team's current focus is developing a systemwide approach to managing anemia in the Obstetrics and Maternal-Fetal Medicine population, which includes a comprehensive approach to early identification and treatment of anemia and avoidance of unnecessary transfusion in the OB and MFM population.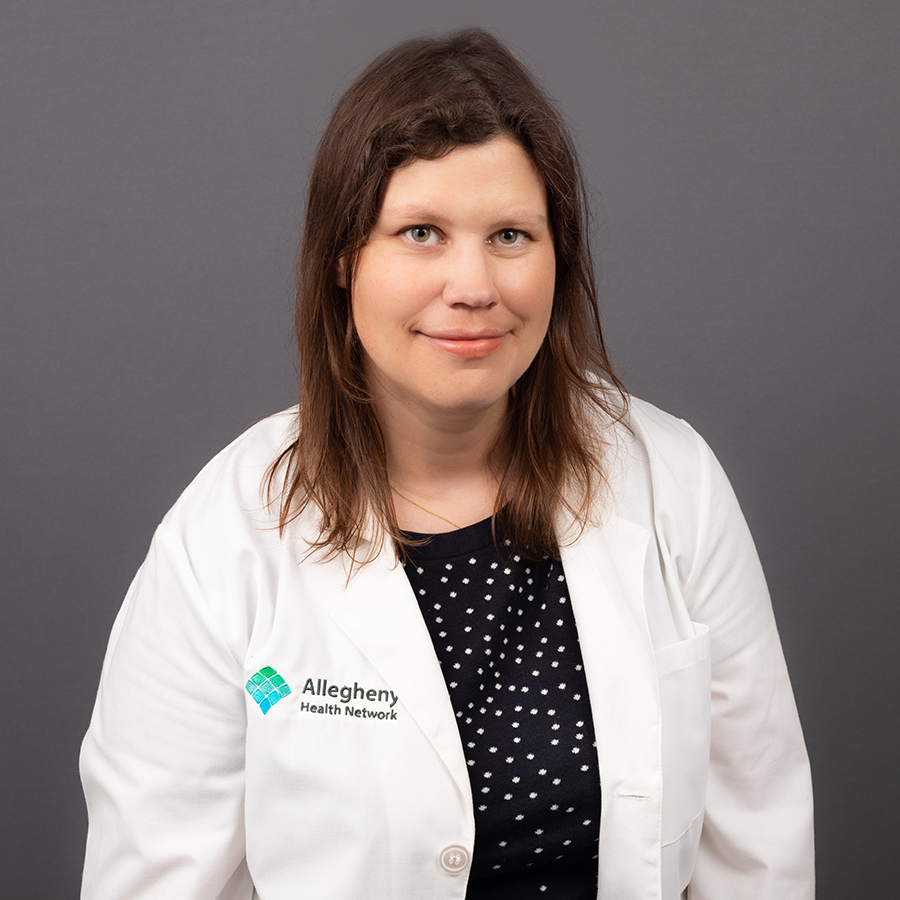 Erin Suydam, MD, FACS At-Large Director
Trauma, Acute Care, Critical Care Surgeon
Allegheny General Hospital, Pittsburgh, PA
Erin Suydam, MD, FACS is a trauma/acute care/critical care surgeon at Allegheny General Hospital in Pittsburgh, PA since 2014. She attended medical school at the University of Pittsburgh School of Medicine and went on to complete General Surgery residency at the Medical College of Georgia in Augusta, GA. She completed a Surgical Critical Care fellowship at the University of Hawaii and started her career at The Queen's Medical Center in Honolulu, HI for several years prior to returning home to Pittsburgh.
She is the Medical Director for Patient Blood Management and Bloodless Medicine for Allegheny Health Network's 14-hospital health system since 2016. She first attended the SABM annual meeting in 2016, completing the PBM Certificate Course and has become involved in the SABM Annual Meeting Planning Committee from 2020 through present as well as the SABM Membership Committee since 2021, presenting and moderating at the Annual Meetings and submitting multiple abstracts with her surgical residents and PBM team. Dr. Suydam has also been a featured speaker for the Annual Meetings of the Bloodless Medicine and Surgery Society and the Asia-Pacific Society for Patient Blood Management.
Dr. Suydam's clinical research areas include Massive Hemorrhage management, management of coagulopathy and optimization of anemia. She serves on the Performance Improvement Oversight Committee for Allegheny General Hospital and leads AHN's PBM committee.
She is an Assistant Professor in the Department of Surgery at Drexel University College of Medicine and is a core faculty member of the General Surgery residency and Surgical Critical Care fellowship at AGH. She also serves as the Medical student Surgical Clerkship Co-Director for Drexel University students rotating at AGH as third year medical students.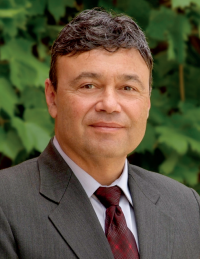 Pierre Tibi, MD At-Large Director
Chief, Cardiovascular Department, Yavapai Regional Medical Center, Prescott, Arizona
Dr. Tibi received his Bachelors of Science from the University of Rochester in Neurosciences and his MD from The University of Pittsburgh. Board Certified in General and Cardiothoracic Surgery after completing both residencies at The University of Rochester. He began practice in Phoenix AZ and became Managing Partner of Phoenix Cardiac Surgery (PCS) and Chief of Cardiothoracic Surgery at Good Samaritan Medical Center in 1996 until 2007. In 2007, he was recruited to start the open-heart program at Yavapai Regional Medical Center in Prescott, AZ and is currently Chair of the Cardiovascular Department there.
Dr. Tibi has had a long interest in Patient Blood Management and has been developing PBM programs throughout hospitals in AZ. He lectures both nationally and internationally on PBM and is a Past President of The Society for the Advancement of Blood Management and lead author of the 2021 STS/SCA/AmSECT/SABM Update to the Clinical Practice Guidelines on Patient Blood Management.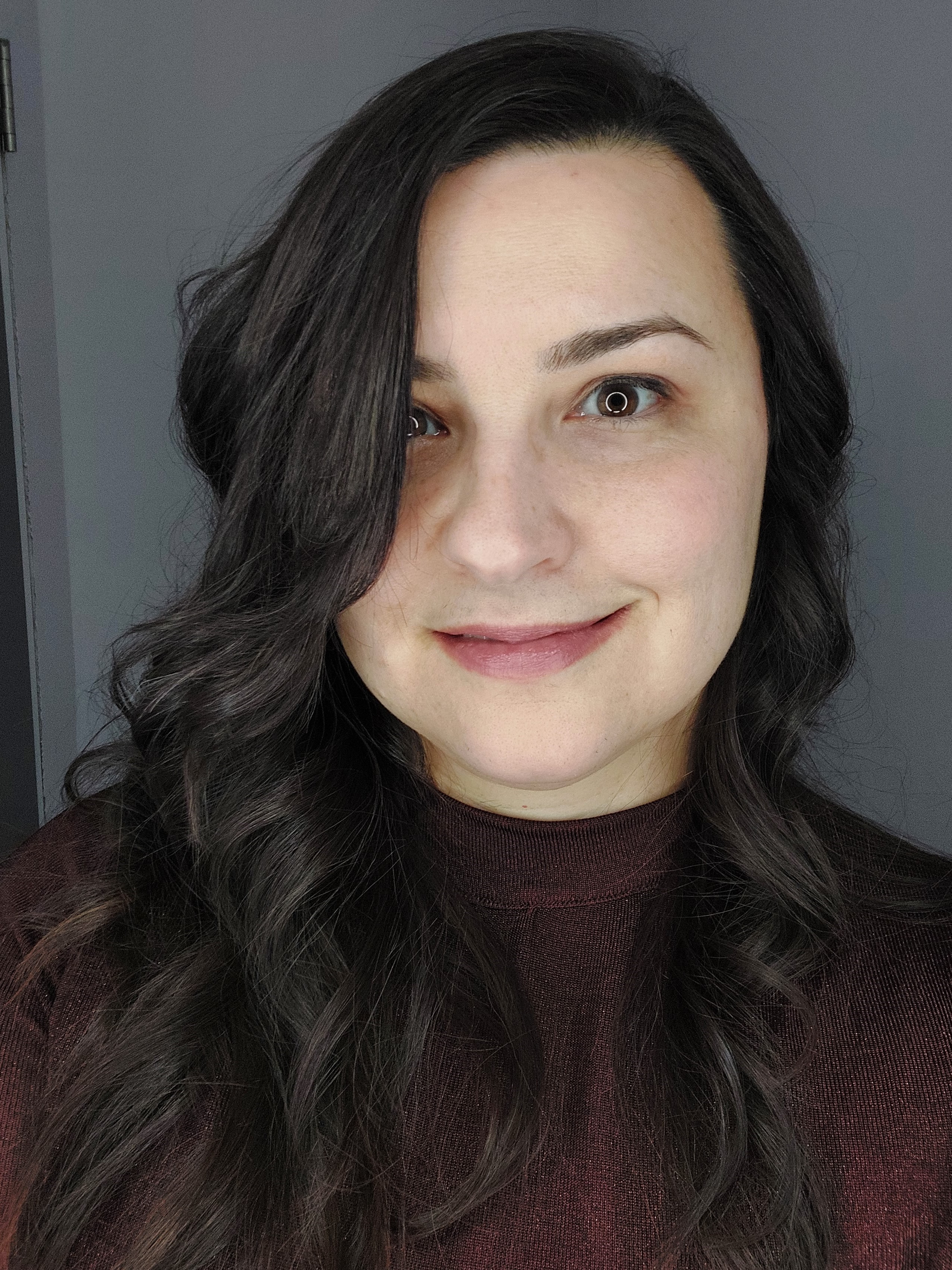 Sarah Walbolt, BSN, RN At-Large Director
Patient Blood Management Specialist
Nursing is a second career following fourteen years as a flight attendant where I learned a love for travel and culture. In the short ten years as a nurse, five have been spent developing Patient Blood Management for ProMedica's health system in Toledo OH. In September 2017 I was charged with the task of turning a concierge Bloodless Care program serving roughly thirty five patients monthly into a comprehensive system-wide patient blood management service line. Today patient blood management at ProMedica serves the entire acute care population with a focus on reversal of patient anemia, continuation of therapy after discharge, and a vibrant ambulatory rapid access anemia clinic that serves 1500 clients yearly.
I credit my success to many things. First, my passion, drive, and focus enabled me to pursue multiple avenues when meeting challenging obstacles. Second, being left to my own devices with little direction, I looked to SABM standards and mentorship as my guide. This was paramount to correct development of the service line that spans across twelve hospitals. Thirdly, when the program became too large for our medical director to manage, executives finally saw the need to increase staff and to include a Nurse Practitioner. Finally, my own naivety that all PBM programs nation-wide had outstanding blood utilization metrics, inpatient rounding to include intervention of anemia, and anemia clinics, gave me the sense of urgency that I needed to catch up. Ignorance is sometimes an ally.
My passion for patient blood management cannot be contained to one hospital system and is one reason I support SABM by serving in various committees and projects.